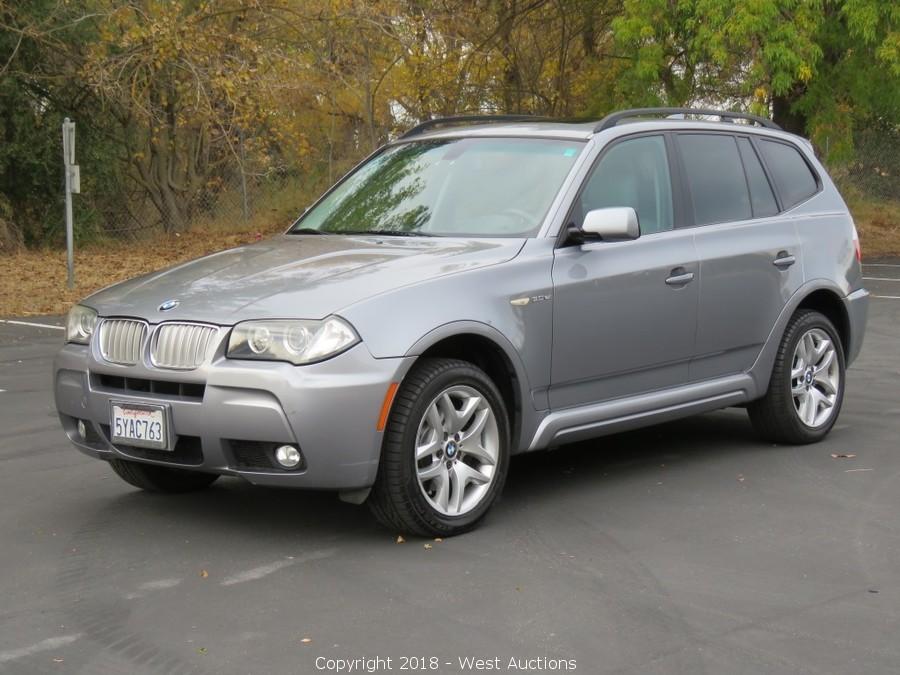 Bankruptcy Auction of 2007 BMW X3 3.0si
Bidding on this item starts Tuesday, December 18, 2018 at 10:00:00 am PT.
NA
Time Remaining:
9 days, 4 hours, 56 minutes
Soft closes in effect:
i
Bidding Ends:
Thu, Dec 20 10:00:00 am PT
Bid Increment:
$5.00
Starting Bid:
$5.00
Item has been viewed 1,084 times.

ASK ABOUT THIS ITEM

Bankruptcy Auction of 2007 BMW X3 3.0si
VIN: WBXPC93467WF08043
License: 5YAC763

Registration Expiration: 1/2/2019

Odometer Reads: 156,665
6-Speed Automatic Transmission
3.0 Liter 6 Cylinder Engine
Leather Interior
Cruise Control
Powered Seats
Powered Steering
Powered Windows
Powered Mirrors
Powered Locks
AM/FM Radio
CD Player
Tilting Steering Wheel
Moon Roof
5-Seater
Dual Side Airbags
Tire size: 235/50R18
Note: Certificate of Title, Transfer form, Statement of Facts, Certified Court Order and Notice of Sale will be mailed 8-10 weeks following the close of auction. Buyer is fully responsible for all aspects of smog, registration, fees due to DMV.