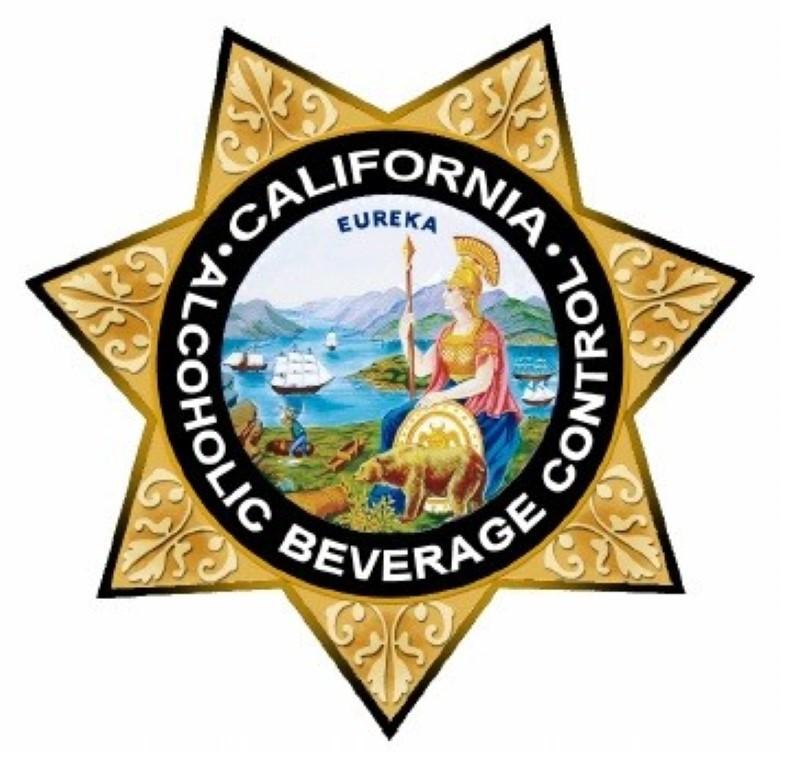 On-Sale (Type 47) Liquor License General Eating Place For Alameda County, California
Bidding is

closed

.
High Bid:
$16,100.00
NA
Bidding Ended:
Thu, Dec 3 10:04:52 am PT
High Bidder:
Mainetarver9
Bid Increment:
$100.00
Starting Bid:
$5.00
Item has been viewed 2,558 times.

ASK ABOUT THIS ITEM

On-Sale (Type 47) General Eating Place For Alameda County California
By Order of U.S. Bankruptcy Court 
Case No: 18-40008


License Number: 553713
License Type: 47 On-Sale General Eating Place
Term: 12 Month(s)
Original Issue Date: 05-APRIL-2015
Expiration Date: 28-FEBRUARY-2021


Primary Owner / Licensee: Baai LLC
Licensee: Baai LLC
Doing Business As: Max's Diner and Bar

Former Business Address: 500 12th Street STE B135
City: Oakland  County: Alameda
State: CA  Zip Code: 94607
Buyer to sign the Purchase Agreement and remit a $5,000 good faith deposit no later than 24 hours after the close of the auction.
Absolutely no contingencies will be allowed for this sale.
The buyer shall be responsible for conducting their own due diligence regarding the liquor license.
Transfer of license by way of escrow. The buyer is responsible for all taxes and fees associated with the sale (including but not limited to past due sales tax, escrow fees, and ABC fees).
Note: There is no liquor included in this sale. 
| | | |
| --- | --- | --- |
| Bid Date | Bid Amount | Bidder |
| Dec 3, 2020 - 10:02:52 AM | $16,100.00 | iMainetarver9 |
| Dec 3, 2020 - 10:02:52 AM | $16,000.00 | is1mz |
| Dec 3, 2020 - 10:01:06 AM | $15,600.00 | iMainetarver9 |
| Dec 3, 2020 - 10:01:06 AM | $15,500.00 | is1mz |
| Dec 3, 2020 - 10:00:43 AM | $15,100.00 | is1mz |
| Dec 3, 2020 - 10:00:43 AM | $15,000.00 | iMainetarver9 |
| Dec 3, 2020 - 10:00:27 AM | $14,600.00 | iMainetarver9 |
| Dec 3, 2020 - 10:00:27 AM | $14,500.00 | is1mz |
| Dec 3, 2020 - 10:00:10 AM | $12,100.00 | is1mz |
| Dec 3, 2020 - 10:00:10 AM | $12,000.00 | iMainetarver9 |
| Dec 3, 2020 - 9:59:57 AM | $10,300.00 | is1mz |
| Dec 3, 2020 - 9:59:57 AM | $10,200.00 | iMainetarver9 |
| Dec 3, 2020 - 9:59:46 AM | $10,100.00 | is1mz |
| Dec 3, 2020 - 9:59:46 AM | $10,000.00 | iMainetarver9 |
| Dec 3, 2020 - 9:58:26 AM | $7,100.00 | is1mz |
| Dec 3, 2020 - 9:58:18 AM | $7,000.00 | iMainetarver9 |
| Dec 3, 2020 - 9:58:19 AM | $7,000.00 | is1mz |
| Dec 3, 2020 - 9:58:08 AM | $5,600.00 | iMainetarver9 |
| Dec 3, 2020 - 9:58:08 AM | $5,500.00 | is1mz |
| Dec 3, 2020 - 9:57:43 AM | $3,550.00 | is1mz |
| Dec 3, 2020 - 9:57:43 AM | $3,500.00 | iMainetarver9 |
| Dec 3, 2020 - 9:57:20 AM | $2,050.00 | is1mz |
| Dec 3, 2020 - 9:57:20 AM | $2,000.00 | iMainetarver9 |
| Dec 3, 2020 - 9:57:04 AM | $1,658.00 | iMainetarver9 |
| Dec 3, 2020 - 9:57:04 AM | $1,608.00 | ivicrod |
| Dec 3, 2020 - 9:56:52 AM | $1,558.00 | iMainetarver9 |
| Dec 3, 2020 - 9:56:52 AM | $1,508.00 | ivicrod |
| Dec 3, 2020 - 9:56:47 AM | $1,458.00 | iMainetarver9 |
| Dec 3, 2020 - 9:56:47 AM | $1,408.00 | ivicrod |
| Dec 3, 2020 - 9:56:41 AM | $1,358.00 | iMainetarver9 |
| Dec 3, 2020 - 9:56:41 AM | $1,308.00 | ivicrod |
| Dec 3, 2020 - 9:56:37 AM | $1,258.00 | iMainetarver9 |
| Dec 3, 2020 - 9:56:37 AM | $1,208.00 | ivicrod |
| Dec 3, 2020 - 9:56:31 AM | $1,158.00 | iMainetarver9 |
| Dec 3, 2020 - 9:56:31 AM | $1,108.00 | ivicrod |
| Dec 3, 2020 - 9:56:23 AM | $1,058.00 | iMainetarver9 |
| Dec 3, 2020 - 9:55:35 AM | $1,008.00 | ivicrod |
| Dec 3, 2020 - 9:55:35 AM | $1,000.00 | iMainetarver9 |
| Dec 3, 2020 - 9:55:31 AM | $998.00 | iMainetarver9 |
| Dec 3, 2020 - 9:55:31 AM | $988.00 | ivicrod |
| Dec 3, 2020 - 9:55:27 AM | $978.00 | iMainetarver9 |
| Dec 3, 2020 - 9:55:27 AM | $968.00 | ivicrod |
| Dec 3, 2020 - 9:55:22 AM | $958.00 | iMainetarver9 |
| Dec 3, 2020 - 9:55:22 AM | $948.00 | ivicrod |
| Dec 3, 2020 - 9:55:16 AM | $938.00 | iMainetarver9 |
| Dec 3, 2020 - 9:55:16 AM | $928.00 | ivicrod |
| Dec 3, 2020 - 9:43:46 AM | $918.00 | iMainetarver9 |
| Dec 3, 2020 - 9:43:46 AM | $908.00 | ivwpanther |
| Dec 3, 2020 - 7:54:37 AM | $898.00 | iMainetarver9 |
| Dec 3, 2020 - 7:54:37 AM | $888.00 | iBacchusCG |
| Dec 3, 2020 - 7:54:11 AM | $780.00 | iBacchusCG |
| Dec 3, 2020 - 7:54:11 AM | $770.00 | iMainetarver9 |
| Dec 3, 2020 - 7:53:14 AM | $660.00 | iBacchusCG |
| Dec 3, 2020 - 7:53:14 AM | $650.00 | iMainetarver9 |
| Dec 2, 2020 - 11:42:36 PM | $630.00 | iBacchusCG |
| Dec 2, 2020 - 11:42:36 PM | $620.00 | is1mz |
| Dec 2, 2020 - 10:06:25 PM | $610.00 | iBacchusCG |
| Dec 2, 2020 - 10:06:25 PM | $600.00 | iMainetarver9 |
| Dec 2, 2020 - 10:06:06 PM | $550.00 | iBacchusCG |
| Dec 2, 2020 - 10:06:06 PM | $540.00 | iMainetarver9 |
| Dec 2, 2020 - 10:05:59 PM | $530.00 | iBacchusCG |
| Dec 2, 2020 - 10:05:59 PM | $520.00 | iMainetarver9 |
| Dec 2, 2020 - 10:05:45 PM | $510.00 | iBacchusCG |
| Dec 2, 2020 - 10:05:45 PM | $500.00 | iMainetarver9 |
| Dec 2, 2020 - 10:05:01 PM | $468.00 | iBacchusCG |
| Dec 2, 2020 - 10:05:01 PM | $458.00 | iMainetarver9 |
| Dec 2, 2020 - 10:04:28 PM | $443.00 | iBacchusCG |
| Dec 2, 2020 - 10:04:28 PM | $433.00 | iMainetarver9 |
| Dec 2, 2020 - 10:04:16 PM | $423.00 | iBacchusCG |
| Dec 2, 2020 - 10:04:16 PM | $413.00 | iMainetarver9 |
| Dec 2, 2020 - 10:03:41 PM | $398.00 | iBacchusCG |
| Dec 2, 2020 - 10:03:41 PM | $388.00 | iMainetarver9 |
| Dec 2, 2020 - 10:03:26 PM | $378.00 | iBacchusCG |
| Dec 2, 2020 - 10:03:26 PM | $368.00 | iMainetarver9 |
| Dec 2, 2020 - 10:03:20 PM | $358.00 | iBacchusCG |
| Dec 2, 2020 - 10:03:20 PM | $348.00 | iMainetarver9 |
| Dec 2, 2020 - 10:03:05 PM | $338.00 | iBacchusCG |
| Dec 2, 2020 - 10:03:05 PM | $328.00 | iMainetarver9 |
| Dec 2, 2020 - 10:02:47 PM | $318.00 | iBacchusCG |
| Dec 2, 2020 - 10:02:47 PM | $308.00 | iMainetarver9 |
| Dec 2, 2020 - 9:47:19 PM | $298.00 | iBacchusCG |
| Dec 2, 2020 - 9:47:19 PM | $288.00 | ibBp |
| Dec 2, 2020 - 9:46:55 PM | $260.00 | ibBp |
| Dec 2, 2020 - 9:46:55 PM | $250.00 | iBacchusCG |
| Dec 2, 2020 - 7:13:59 PM | $150.00 | ibBp |
| Dec 2, 2020 - 7:13:59 PM | $140.00 | iUpaid2MUCH |
| Dec 2, 2020 - 6:31:43 PM | $138.00 | iUpaid2MUCH |
| Dec 2, 2020 - 6:31:43 PM | $128.00 | ihowk |
| Dec 2, 2020 - 5:42:07 PM | $15.00 | ihowk |
| Dec 2, 2020 - 5:42:07 PM | $10.00 | iMainetarver9 |
| Dec 1, 2020 - 10:06:06 AM | $5.00 | iMainetarver9 |